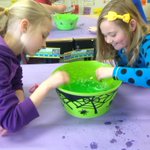 Mrs. Kluth's class on day 2 of the ABC countdown. To celebrate B we made bubbles and designed various wands. pic.twitter.com/r0Bmff9Vl0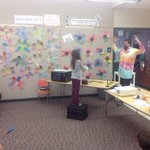 Exploring electricity with Sam Guy from Sigma-Aldrich!!!! pic.twitter.com/wUoTBiBgnF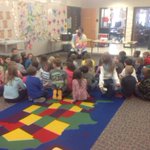 Sam Guy from Sigma-Aldrich helping our students learn about chemistry and physics! Thank You Sam!!!! pic.twitter.com/6n2zVFIIh2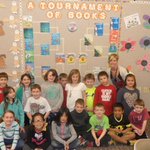 The Tournament of Books has finished in Miss Large's room. The winner was "Arnie the Doughnut with Big Chickens"! pic.twitter.com/s4wzgZYawz
Turn off your TV and Screen Week has been scheduled for April 27 - May 1. Please consider "unplugging" and finding alternative activities.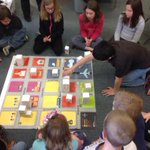 Mrs. Kluth's students working with Maureen Anderson from Zimmermann Company on Junior Achievement. pic.twitter.com/WwwzX85MOh
National Library Week! Make sure your student takes advantage of the activities planned in the library. Thank Your Media Specialists!!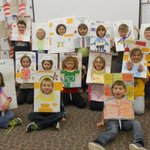 Mrs. Houwers's students photographed as their famous person during the biography unit. pic.twitter.com/oaoeFY8O96
Summer school registration has been extended until April 17th. Register at goo.gl/2g2HRg or pick a packet up in the office.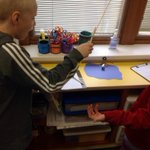 3rd Grade students in Mrs. Kluth's class experimenting to learn about magnetism and maglev transportation systems. pic.twitter.com/FfPC1hFXnb