SFHS Music Boosters Poinsettia, Kringle, & Cookie Dough Sale is from Sept. 25-Oct. 20. Delivery is Nov 17 from 5-7pm in the HS Cafeteria.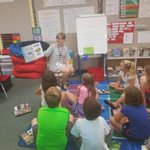 Mrs. Pound reading The Legend of Rock, Paper, Scissors to Mrs. Grunwald's 4th Graders. #classroombookaday pic.twitter.com/rj4HyruN9X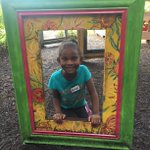 More kindergarten smiles from the Bookworm Gardens trip last week. #fallsfalcons pic.twitter.com/2RKRamtTs4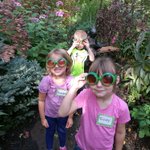 Kindergarten classes explored Bookworm Gardens yesterday. #fallsfalcons pic.twitter.com/MKSIrbw0rC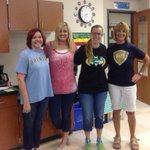 Today we are celebrating Wisconsin at the ES! #fallsfalcons pic.twitter.com/2m2F0wBamw
If you are planning on participating in the School Dental Program through Lakeshore Community HealthCare, green sheets are due on 9/8.
A reminder that today is Wednesday which means SFES students are released at 1:55. #fallsfalcons