Congrats Tennis team! Beating Waupin 7-0
Busy day today at SFHS: DD assembly, Band competition, track at Lux-Casco, Soccer at Kiel, and Softball and Tennis at home
Tough night for softball; losing to Campbellsport 10-0. They ran into a buzz saw as the Cougars held our girls to 1 hit
Golf won 2 conference meets this week: Aaron Krueger taking 3rd and 2nd at yesterday's doubleheader
Gen Gates set a new school record in the Discus last night. Congrats!
Girls Soccer won the Oostburg tourney on Sat. Big ups to Jensen Hamilton for the great tourney play
Big week for Falcon athletics: Sorry for the late tweets.
Golf has been rescheduled for next Friday. No practice today
Congrats Soccer, 12-0 over Two Rivers. "raining" goals out there.
Softball, Tennis, and JV soccer all cancelled tonight. Tennis has been rescheduled to Mon, Apr 30, Softball will play a doubleheader @ Kiel
Golfers keep it up. Currently in 1st place in the EWC Mini-Tour. The boys shot a tourney low 160. With Connor Clark taking 1st with a 37.
Seniors: Class Trip forms and money wil be collected today and Thursday. Cost for trip is $53.
Good Luck today Golfers at Quit Qui Oc. Go out that fire at the flag all the way around the course.
Softball split today with NH winning the 1st game of the doubleheader. Looks like the girls are starting to get on the right track.
Congrats to Soccer with the big win over Plymouth. Strong start to the conference season. Good luck on Thurs. against 2Rivers
Tough day for Tennis, shake it off guys and come back strong on Thursday.
Track remember to run fast and turn left tonight at Plymouth
Good Luck today at Chilton, Tennis Team
Tonight at home: Softball double-header vs. New Holstein. Come out and cheer on the girls as they start conference play
Good Luck tonight Soccer. Take it to the panthers.
Congrats! Chris Bachmann shot a tourney low 76 yesterday.
Congrats to Golf taking 2nd in the Sheboygan County Tourney yesterday. Bachmann 76, Krueger 88, Clark 89, and Andrews 98.
Good luck tomorrow Golfers. Don't be afraid to go low at The Bull.
Big shout out to Mr. Born, Ms. Jesse, Ms. Jones, and Mr. Beekhuizen for ur hard work and dedication to our students.
Great performance tonight 42nd Street. The cast and crew gave a terrific performance.
Softball played a good game today but came a little short against South
Big win for Soccer tonight; great week girls. Good luck nxt week against Plymouth
Today: Soccer vs. Lutheran 4:30pm, Softball vs. South 5pm, & Musical 7pm. Come out and support your classmates.
To spend more time with his family, Coach Spielman has resigned. We wish Coach the best and know that he will difficult to replace.
Come watch Softball tomorrow as they try and bounce back against She South...5pm as SFHS
Big win for Tennis: 4-3 over She South. Wins by Nathan Berg, Jacob Zehr, Dean Wingert/Jacob Musil, Clayton Ottman/Jake Wiesenthal
Great job today Soccer...2 goals by Abby Mauer. Bring it again tomorrow vs. Lutheran.
Congrats to Soccer a big conference win over New Holstein 3-1
Though loss for softball today vs. Plymouth. Let's bounce back and get the next one
Finally, FFA dinner tonight at the Ridgeline at 7:15pm
Opening Nite for the Musical: 42nd Street curtain goes up at 7pm. Break a leg cast!
Today: Tennis vs. She South, Soccer vs. New Holstein, & Softball @ Plymouth. Good Luck
Great Job by Boys Golf yesterday.
Congrats Zach VAnEngen named to the Sheboygan Press All-Area team: shebpr.es/HJb9Jp
Congrats to Boys Tennis: swept the singles matches and won 2 out 3 doubles matches. Beating St. Mary's 6-1
Today: Boys Tennis vs. St. Mary's Springs
Tomorrow: Track @ waupun, Soccer vs. She South, Softball vs. Oostburg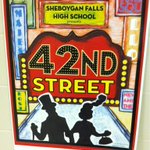 Catch the SFHS musical pic.twitter.com/0uASwXOj
This week a busy week for SFHS sports and musical. Can't wait to see our talented students perform 42nd street on Friday night
Seniors, informational meeting at 3pm 2morrow. Going over finals, graduation, class trip. Mr. Goral will announce it 2morrow #senioritsis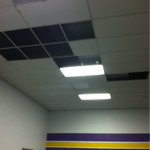 Next up ceiling tiles and lights. Move in starts next week pic.twitter.com/iqN8eC6o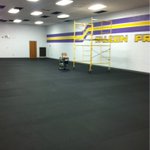 New floor completed pic.twitter.com/skOlR1XZ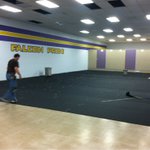 Installing new weightroom floor pic.twitter.com/IcoVO6oH
Big things happening at school: new floor in weightroom, lockerroom being prepped for new lockers, & students preparing for musical nxt wk
Have a great spring break and see you in a week!