Falcon boys win 78-53 over Lutheran.
Falls 39 Lutheran 28 halftime
Tonight the boys take on defending state champs: Sheboygan Lutheran.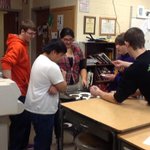 Culinary Arts students will be selling cookies on Tues and Thurs pic.twitter.com/iH8zSrbM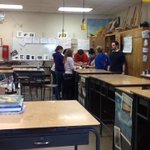 Mr. Loppnow's art class working on copper enamel projects pic.twitter.com/hUyKotUM
Congrats to Falcons GBB ranked #10 in the latest AP Poll. Keep grinding and take to Plymouth this Friday in their own house.
Should be a good non-conference game tonight as the boys take on Sheboygan Lutheran.