mkath31 @sfhsfalcons Fun times, soak up every minute of high school because it goes faster than it seems!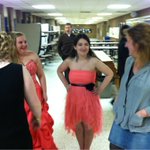 Students speaking with super-chaperone Mrs. Stahlkopf pic.twitter.com/A80HFDkU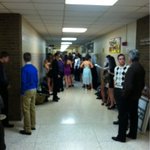 Students waiting to into the snoball dance pic.twitter.com/q1L4UukH
SnoBall Dance tonight 8-11pm. Doors close at 9. Court at 9pm
miswis05 SFHS Falconettes.... what do you think of this one? Yes or No? pic.twitter.com/WvEAU9V4
Congrats on the great season wrestlers! Fitz, Brandon, Mitchell, Becker, Setzer, Kollar, good luck next Saturday at Sectionals.
Regional results: 1st: Fitz, Mitch, Drew 2nd:Brady, Brandon, Becker 3rd:McG, Mattek, Becker, McC, 5th:TenPas
Wrestlers are in 2nd behind Chilton. Finals start shortly. Follow results at trackwrestling.com
Good luck in Valders, Wrestlers! 1st step towards state.
tbeeck2 @sfhsfalcons bbb win 71-59. Not positive about girls. They won though. All three boys teams came out with the win.