Lambrecht loses 4-3. Congrats on the great season Mitchell.
Broetzman wins 7-2 advances to tomorrow.
Fitz wins his 1st round match.
Congrats girls on the perfect EWC season. Lets bring that success to the postseason.
shebpresssports State wrestling: Ozaukee's Cole Large, Sheboygan Falls' Alex Fitzgerald and Random Lake's Trent Gottsacker all won 1st-round matches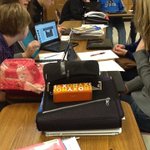 Etude_MsJohnson Honing presentation skills and visual literacy in #cyberenglish9 ... Foundations of photo essays: pic.twitter.com/8Vtk9EAPk5
eduda13 Last game tonight before regionals. Let's do this ladies. Stay undefeated in conference. #bringthejuice
GBB tonight vs Kewaskum. JV/9th 5:50pm Varsity 7pm. Lets close out the season with a W.
Today start of 6th hour there will be a 'Walk of Champions' to send of our 4 WR state qualifiers. Good luck this weekend guys!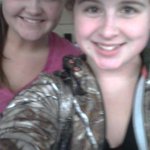 Falls_FFA Proud to be officers. @JadeET @SammaOppeneer #FFAweek13 pic.twitter.com/COwBXBt5