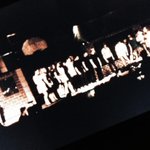 Etude_MsJohnson SO to all of the @sfhsfalcons who participated in the production of West Side Story! Bravo! pic.twitter.com/iwLe5RsRRe
JJarosch Seniors-Just posted updated general scholarships on the counseling website. There are 40 scholarships available right now - check them out!
Good luck today to SF Robotics team. Please tag @sfhsfalcons with any updates
Tomorrow Track Boys at Manti Lincoln and Girls Soccer scrimmage at Campbellsport.
Today's Track: JV at Sheboygan North, Girls Varsity at Manti Lincoln.
West Side Story tonite. Remember cast and crew "Get Cool Boy!" Performance starts at 7pm and final performance tomorrow night.