Tomorrow's golf meets in C-Sport and Kewaskum have been postponed. Will make a decision about soccer and tennis tomorrow. #thinkdry #spring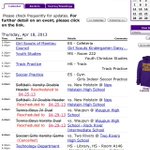 Just another spring day for the athletics office @sfhsfalcons...check the website early and often. #thinkdry #spring pic.twitter.com/33QOlAc5Ey
Softball cancelled for today. No contests today. #thinkdry
Thanks to our coaches, athletes, parents in spring sports. April has been very long & trying; doing all we can to get games in. #thinkdry
Today's Soccer and Tennis matches have been cancelled for today. Still waiting to hear from New Holstein about Softball.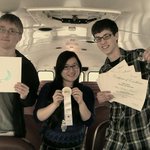 Congrats to @AE_Harter and our fantastic Talon editors! You deserve all the kudos you've received. pic.twitter.com/lsOuBXcHl3
Spring weather at it again: will post updates about today's events as soon as possible.