g_pecks So nice to see friends and old co-workers yesterday/today! Truly blessed to have these people in my life! See the rest of you soon!!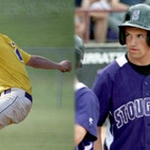 WIBallCentral RT for Sheboygan Falls P/IF Nate Heili (@NatersHaters)
Favorite for Stoughton IF/OF Zach Nyhagen (@Z_NOGGIN) pic.twitter.com/uteQpQVgUy
Fladvid32 All Falcons baseball players - make sure you sign the sympathy card for Max Vetter's parents. I will take it to the funeral tomorrow night.
GBB pulls out a big win against New Holstein after trailing at the end of the 1st half. Falls 41 New Holstein 34.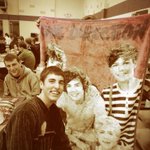 What did you get from your secret pal? @PEPEPEANO got this really cool One Direction blanket pic.twitter.com/AwxnJp9BBI
Thank you to @sfalls_psych and the NHS for the food in the teachers lounge this morning. We appreciate it.
Tonight the GBB host New Holstein in their last game before the break. Good luck girls.