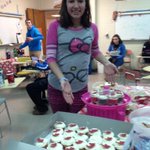 ProfeDell New negocio for 2014.....Kate's Cupcakes! ¡Que ricos! pic.twitter.com/CdsqqD72FU
JJarosch Seniors- just updated the general scholarships - 31 scholarships available - go to website to check the list! Happy Holidays!
Students have a fun break and enjoy your time with your friends and family and we will see you in 2014.
Good Luck WR this weekend at the Marty Loy. Follow the results in real time at trackwrestling.com
Good Luck tonight BBB as they play New Holstein tonight in their last game before the break. 9th/JV 5:50pm Varsity 7:30pm.