Good luck tonight to GBB as they head to New Holstein and our Wrestlers as they host Kewaskum tonight in their final home dual.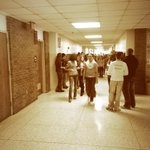 Good luck at state this weekend, Dance Team. pic.twitter.com/f9Mv9V03MA
SFRecDept All Rec Dept and Aquatic Center programs are canceled for Monday, 1/27 and Tuesday, 1/28 due to the extreme weather. Stay warm!
Tomorrow's BBB vs She Lutheran has been rescheduled to Monday, Feb 10th.
Tonight's GBB game has been rescheduled to Monday, Feb 17th. Tomorrow's GBB has been rescheduled to Tuesday, Feb 4th.
SheboyganLHS Crusader Boys Basketball Game vs. Sheboygan Falls has been re-scheduled for Monday February 10th. Go Saders. #saderbb
MyBigFuture Now is the perfect time to think about next year's classes. Check out simple ways to turbocharge your schedule. bit.ly/1dF59BI
All after school activities for today and school tomorrow have been cancelled.
Tonight's GBB game versus Kewaskum has been cancelled. No new date yet; will tweet new date as soon as possible.
Congrats to the Dance Team. Qualified for state next weekend in LaCrosse.
GBB losses to Plymouth 45-44.
Good Luck Girls Basketball as they host Plymouth tonight.
Good luck tonight Wrestlers as they take on Two Rivers.
Sheboygan Falls GBB vs. Kewaskum tonight has been cancelled. No make-up date yet.
AP_Psychology Hypothalamus - directs maintenance activities (eating, drinking, body temperature), linked to emotion, governs endocrine system. #APpsych
JJarosch Juniors & Seniors-reminder that Financial Aid Planning Night is tonight at 6:00 in Aud. Will have great info for how to afford college.
_msjohnson Very grateful to have author @amyzwrites visit with student writers at #Mosaic today! @TheEtudeGroup pic.twitter.com/DQ8f9Uk9hP
JJarosch Seniors-just updated the gen schol on website-look at local ones Kohler Credit Union, WPS, WI Elks, & more!
GBB tonight at Waupun tonight. Is only JV&V. Waupun cancelled the freshman game.
Good luck to our wrestlers tonight as they head to Cambellsport.
BBB vs Kewaskum has been rescheduled to this Saturday. No official date for GBB, yet.
School is cancelled for tomorrow. BBB and GBB games also cancelled will tweet new dates as soon as possible.
School cancelled tomorrow. P/T Conferences & Financial Aid meeting rescheduled for Monday, Jan 13th.
Falls drops a tough home game to Campbellsport 55-54 in overtime.
GBB travel to Campbellsport tomorrow night to take the Cougars in their 1st action since the Break.
Tomorrow: WR travel to Kauakuana to participate in The Cheesehead. Follow the action at bit.ly/KkRCrA
Tonight BBB has its 1st game in 2 weeks. We host Campbellsport 9th/JV 5:50pm and Varsity 7:30pm.
Welcome Back Students. Hope you all had a wonderful break. These are the closing weeks of Semester 1; Let's finish strong!