Final score: Falls 58 Watertown Luther 46. Next up Laconia, this Friday 7pm.
1:30 left Falls 51-42. Watertown Luther has begun to foul.
2 mins left: 49-42 Falls. Let's close it out strong, ladies!
4 mins left in the 4th quarter. Falls 45 Watertown Luther 38.
Falls goes on a 14-0 run in the 3rd to take the lead 38-34 at the start of the 4th quarter.
Girls on a 8-0 run to tie it up, 34-34 with 2:14 left in the 3rd.
11 seconds left in the half. 23-22 Watertown Luther Prep.
End of 1st quarter Falls 14 Watertown Luther 8.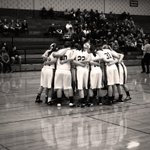 Girls getting pumped for tonight's regional game. pic.twitter.com/W9MOYD9hMa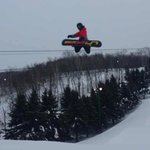 sfhs_Clark Got some more pictures from our day at Granite! #skiandsnowboardclub #sfhs pic.twitter.com/W98mmP1yd5
ACTStudent Don't forget this Friday is the deadline to register without a late fee for the ACT test held on April 12th! bit.ly/actreg2
JJarosch Just updated the general scholarships on counseling website. There are 34 scholarships available right now!
Good luck tonight, GBB. Game starts at 7pm. $4 WIAA Tourney ticket pricing.