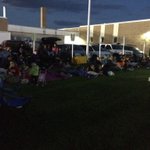 The crowd is gathering for movie night. Come out and watch The Lion King and play some Trivia. pic.twitter.com/mRmYUaJHxR
Wednesday's dress-up day is Dress as Your Fav Disney Character.
Tonight is Movie Night. Be sure to bring blankets, chairs, etc... Movie will start at 6:45pm.
rbprodsllc @sfhsfalcons we are gearing up for a GREAT time at your Homecoming dance this Saturday! You have until THURSDAY to get your song request in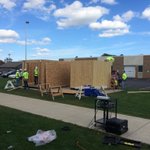 Mr. Hughes construction class hard at work this afternoon. pic.twitter.com/l9Ws7vCghS
Today is Twin Day for homecoming. Be sure to check in with @aroethle with your twin.