Congrats to Brady Koller winning his semifinal match 3-1OT. Will wrestle for the D2 220lb title tomorrow night. #onemore @BradyKoller
GBB Regional Final: Valders 56 Falls 43. Congrats to our girls on great season. Good luck in your future plans @npredz @Craigh40
Sean Mattek wins his Semifinal match 7-2. Will wrestle tomorrow night in the D2 152lb final. #onemore @auto_mattek
Setzer drops his wrestleback match 11-6. Congrats on the great season @dustin_setzer
Ryan McGinnes wins his wrestleback match with a pin in 3:20. Will wrestle tomorrow morning with a chance to go for 3rd.
Brady Koller wins his 1/4final match: 9-2. Will wrestle this evening in the Semis.
Setzer loses 11-6. Will be in the wrestleback round later this afternoon.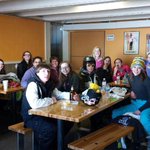 sfhs_Clark Great day to ski at Sunburst! #sfhs #skiandsnowboardclub #adventureclub pic.twitter.com/jF3BUqKo3N
Sean Mattek advances to the Semis with a 5-2 win. Will wrestle tonight for a chance to advance to the finals.
McGinnes loses in the 1/4finals will be in the wrestleback round this afternoon.
Wrestling begins at 11:15am. Good Luck Guys! Follow the action at wiaawi.org
GBB tonight at Valders. Tip-off at 7pm. Good luck girls. @Chan4TheViking