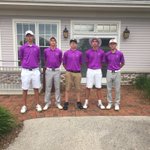 Falcons' golf has qualified for the state competition with a second place Sectional finish at The Bull! #StateBound pic.twitter.com/mktLt3LTGG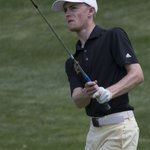 shebpresssports Sheboygan Falls, Oostburg golf teams heading to sectionals after strong regional rounds ow.ly/49Y1300yjFM pic.twitter.com/0XXlzlBUGK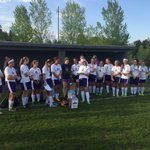 2016 EWC/Packerland Champs! pic.twitter.com/ZU0yzO2PwJ
84:13 GOAL by Schwobe!!!!!! 3-2 Falcons!
At 71:18, Jets have tied the match 2-2.
Falcons softball gets a huge Senior Night victory 5-0 against Brillion.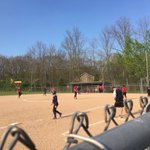 5-0, bottom 5, Falcons lead Brillion. Strong performance by Horn on the mound! #FinishStrong #GoFalcons pic.twitter.com/X8LWpCUwg1
Great presentation by Robotics team tonight at board meeting; congrats on another amazing year of creativity, ingenuity, and teamwork!
Falcons golf team recorded two EWC meet victories today to further build their EWC lead. Bachman and Beeck shot -2 and -1 at Fox Hills.
Falcons doubles teams Krueger/Reschke and Bonnet/Hayes also get wins! Mielke/Luecke also played well! #Doubles #GoFalcons
Clark Otte set a new school and conference record in the 1 mile at the EWC conference meet with a time of 4:18! #PR #GoFalcons
Great afternoon of Falcons tennis! Boys beat Brown Deer 5 matches to 2. Much, Hetzel, and Liebe led the way with singles victories.
SFHS Athletic Department welcomes Ben Koepsell as its new head boys' soccer coach. Welcome to the Falcons athletics family! #GoFalcons
Make it two meet records! Clark Otte broke the 2 mile record with a time of 9:31.
Congrats Clark Otte on setting the school and VanderPan Invite record tonight in the 1 mile! Time 4:20.01. #NewRecord #GoFalcons
Softball girls, varsity and junior varsity, had huge wins tonight against Kiel. Varsity 22-2 and JV 12-6. Well done girls! #SFHSsoftball
Great day to support Falcons athletics! Soccer, softball, and track are all in action at home this afternoon. #GoFalcons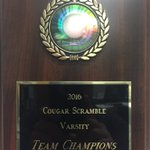 Congrats to the Falcons' golf team! Champs of the Auburn Bluffs 8 Team Invite. #Champs #GoFalcons pic.twitter.com/ocpTdJWDk2