Last day to register for the April 12 ACT is next Friday, March 7. Go to actstudent.org to register.
FAFSA Completion Wksp tomorrow at UW-Sheb from 9:30-11:30am. Need help with FAFSA-take advantage of this opportunity.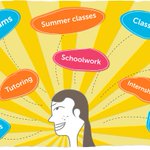 MyBigFuture What you do in high school – both in and out of the classroom – matters. bit.ly/HfzGwo pic.twitter.com/OBnlporYcI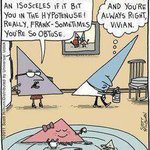 CollegeBoard A little #math #humor for Friday... - #comic #geometry pic.twitter.com/wgPqsfa9W4
Need help w/FAFSA? UW-Sheb is having a FAFSA help on Sat Mar 1 from 9:30-11:30. Check counseling office window for what you need to bring.
Seniors - just updated gen scholarships on counseling website. Service, art, health care, & several from Sheboygan County. Check them out!
ACT Testers @ SFHS -don't forget to bring your photo ID, admission ticket, calculator, snack, & pencils . Be here by 7:50 at the latest!
Taking the ACT this Sat? Download practice app ACTStudent and start! Bring calc, printed admission ticket, photo ID, & pencils with you!