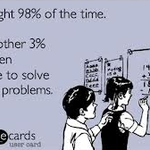 ACTStudent The ACT Math Test is a 60-question, 60-minute test. Read more about what is expected here: bit.ly/ACTMathTest pic.twitter.com/qbkPwUKet4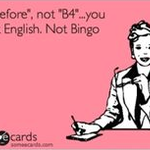 ACTStudent The ACT English Test is a 75-question, 45-minute test. Read more about what to expect here: bit.ly/ACTEnglish pic.twitter.com/sgtRFFehBF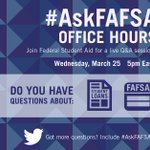 usedgov Do you have FAFSA questions? Here's your chance to ask the experts! Include #AskFAFSA in your tweets today! pic.twitter.com/GOLylv3klL
FAFSA Student loans = big responsibility. Check out this video for tips on borrowing responsibly: bit.ly/1EN5rGf
Make a Difference Week-Wednesday: sweatpants/pajama day. Bring a can or box of food if you can to support our food pantry.
UW-Sheboygan will be here during Enhancement and Ms. Berlin for LTC will be here 1-3 this Thursday, March 26.
Seniors - just updated the general scholarship listing on the counseling website - 28 scholarships available!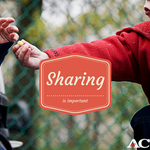 ACTStudent 20 tips for The ACT Writing Test: bit.ly/1ut8t1g pic.twitter.com/sR8lm7HtFD
Make a Difference Week starts Monday with tie dye/neon day! Please bring a food item to support our local food pantry if you can. 👍
ACTStudent Here are 40 ACT Science Test questions for you to practice on. Bonus: see why your answers are right or wrong: bit.ly/1HvcxRT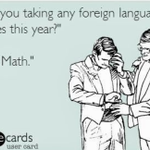 ACTStudent 60 ACT Math Test questions from a retired ACT test. And go: bit.ly/ACTMathTest pic.twitter.com/jmxiVSfQm0
UW-Sheb has Open House next week Thurs, Mar 19 6-8pm. Opportunity to meet faculty, talk to Student Affairs staff and take a tour of campus.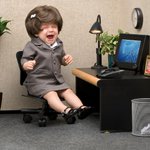 ACTStudent Top 10 Ways to ruin your college admissions chances: bit.ly/1Fktqfs via @SuzanneShaffer pic.twitter.com/hYmWdTCxn5